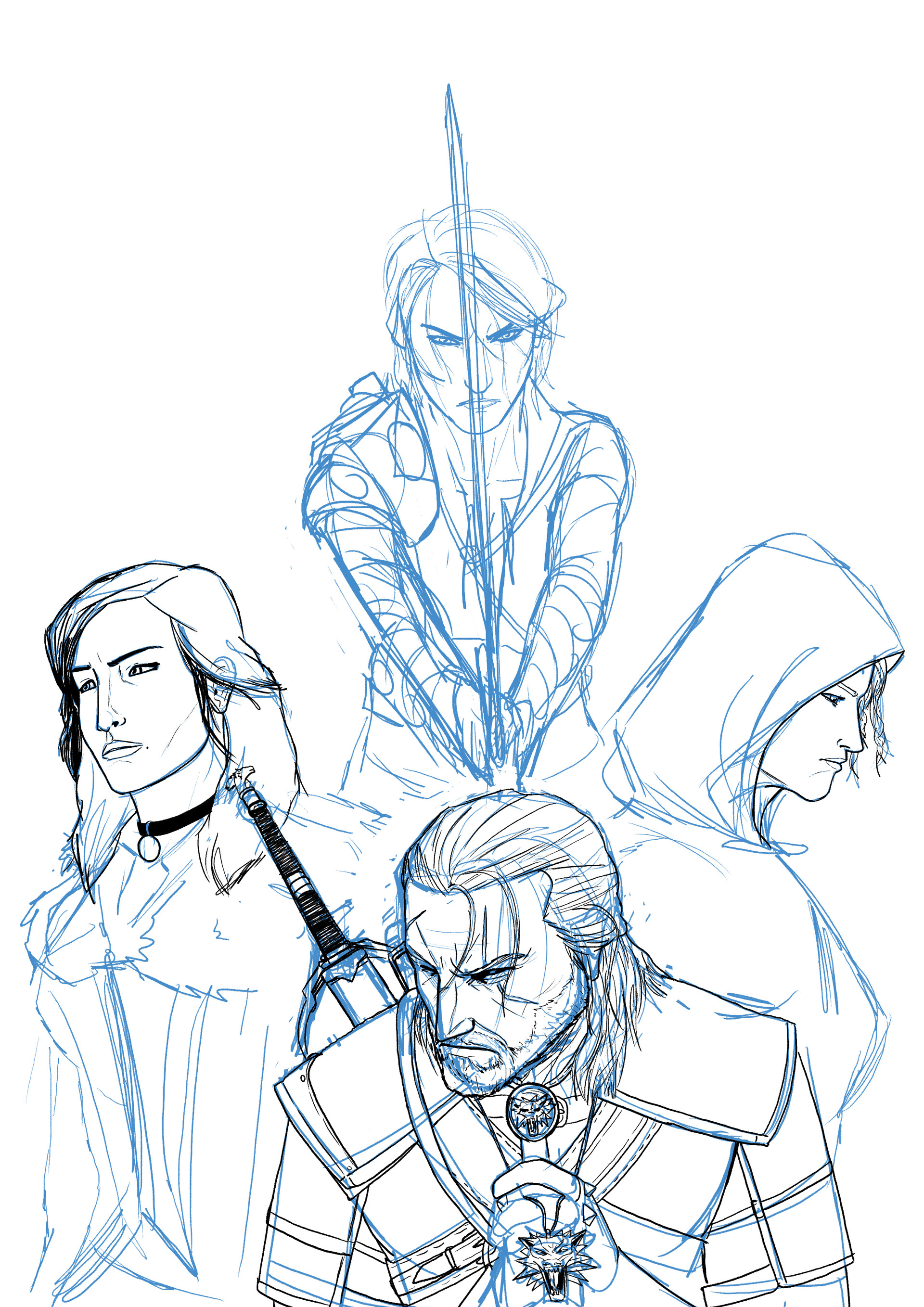 Secondary Roughs + WIP Inks
Geralt with the three main women in his life - Ciri, Yen, and Triss.
Looking back, I think the initial layout could have been a much more dynamic/lively composition. I changed it as I felt it would cover Yennefer too much, but in hindsight it might have been a better choice. Always interesting to save your process and return to it later, see if you'd still do it the same!